Our new Web Access is now available!
We are excited about the new site and think you will be pleased too!
All users (current and new web users) should now register for a username and password. The old web login info. will not work in the new Web Access.
Please follow this link client.afinancial.com to begin registration. Additional registration instructions are noted below.

Step 1 - New User Registration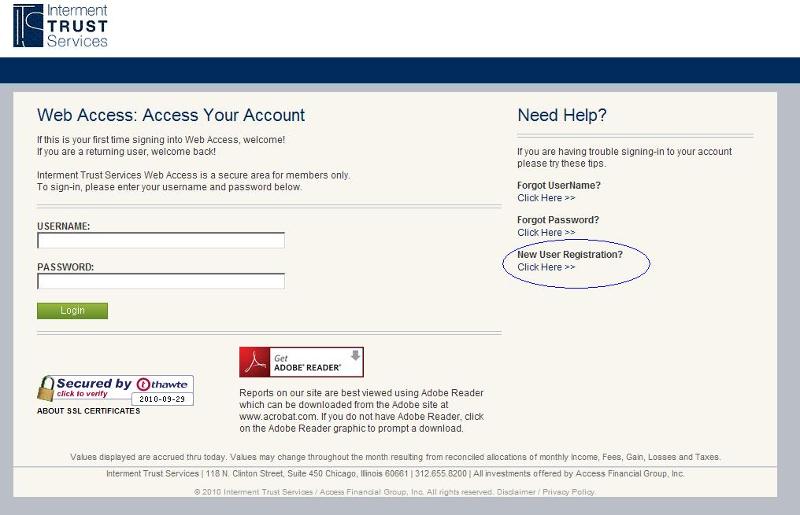 Please select NEW USER REGISTRATION on the right hand side of the login screen.
Step 2 - Select YES on Registration Page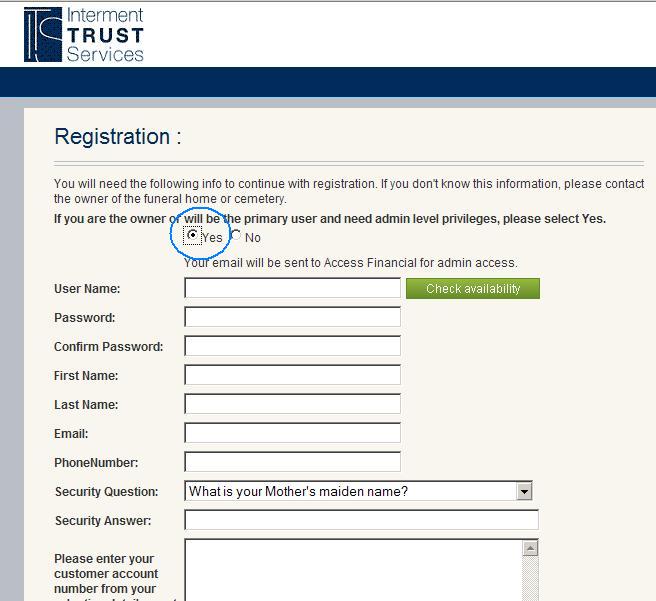 Answer YES to the first question.
Step 3 - Complete Registration Form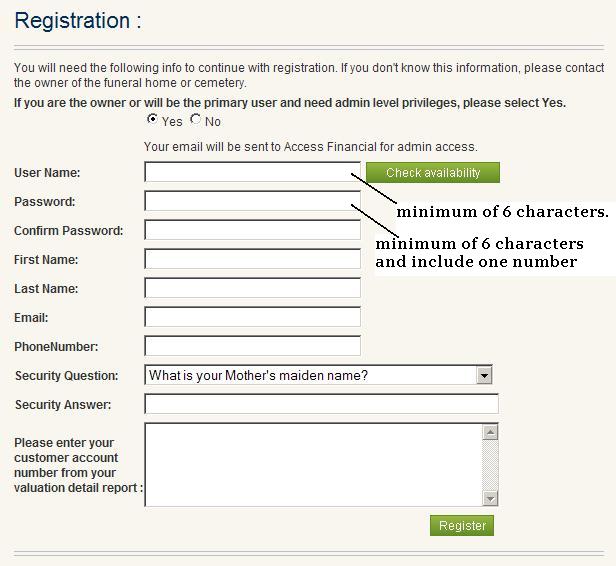 Choose a username and password.

Your username should be a minimum of 6 characters.
Your password should be a minimum of 6 characters and include one number.

Enter the remaining requested information and click Register.

You will receive an email when your user is activated.
If you experience any problems or have any questions, do not hesitate to contact us at (800) 487-8220 option 3.
Regards,
Interment Trust Services